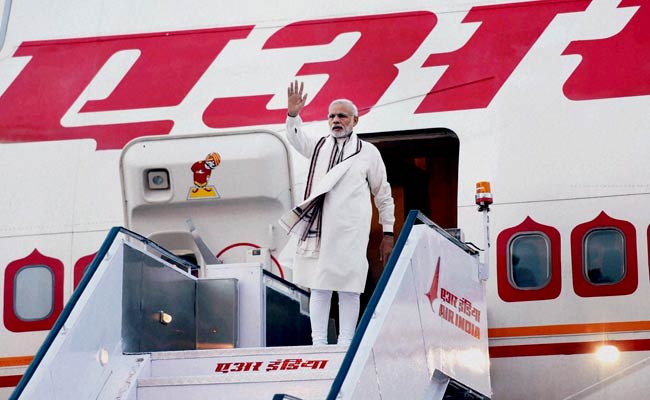 Antalya, Turkey: It was a rare sight when Air India One, which is the official carrier of Prime Minister Narendra Modi across the globe, and the US President's iconic air transporter Air Force One, were seen parked nearby at the airport of this Turkish resort town hosting the G20 Summit.

Air India One, or AIC001 the call-sign by which it is known, last night brought PM Modi here from London for the meeting of the leaders of 20 top economies of the world. Air Force One arrived at the Antalya airport this morning with US President Barack Obama on board.

The two planes were parked in close proximity at the Antalya International Airport, 13 km northeast of the centre of this coastal town.

The planes that carried other world leaders were also parked nearby in the section of the airport reserved for the Summit leaders.

Air India One equipped with jamming equipment, anti-missile systems and air-to-air refuelling facility is operated by the Indian Air Force (IAF).

Australian Australian Prime Minister Malcolm Turnbull came for the Summit in 737 Boeing Business Jet operated by Royal Australian Air Force, while Brazilian President Dilma Rousseff came in an Airbus A319, christened 'Santos-Dumont'.

People's Liberalisation Army Air Force-operated aircraft brought in Chinese President Xi Jinping, while President Vladimir Putin came in a Russia State Transport Company-operated aircraft. Japanese Prime Minister Shinzo Abe came in a Boeing 747.

The official economic agenda of the 10th G20 Summit is expected to be overshadowed by a series of intense meetings the world leaders on the margins on the Paris attacks, Syrian civil war, the refugee crisis in Europe and the rising threat of the terror group Islamic State (ISIS).

The Summit began with an opening ceremony, followed by sessions on development, climate change, the global economy and growth. A dinner to discuss terrorism and refugees was scheduled for the evening with a theme of "Global Challenges: Terrorism and the Refugee Crisis".

UN Secretary General Ban Ki-moon too arrived this morning. European Commission President Jean-Claude Juncker while International Monetary Fund (IMF) Managing Director Christine Lagarde and World Bank President Jim Yong Kim arrived last night.

The Summit will conclude tomorrow evening with a presentation by the President of China, who will assume the 2016 G20 Presidency.
[NDTV] Story First Published: November 15, 2015 18:45 IST